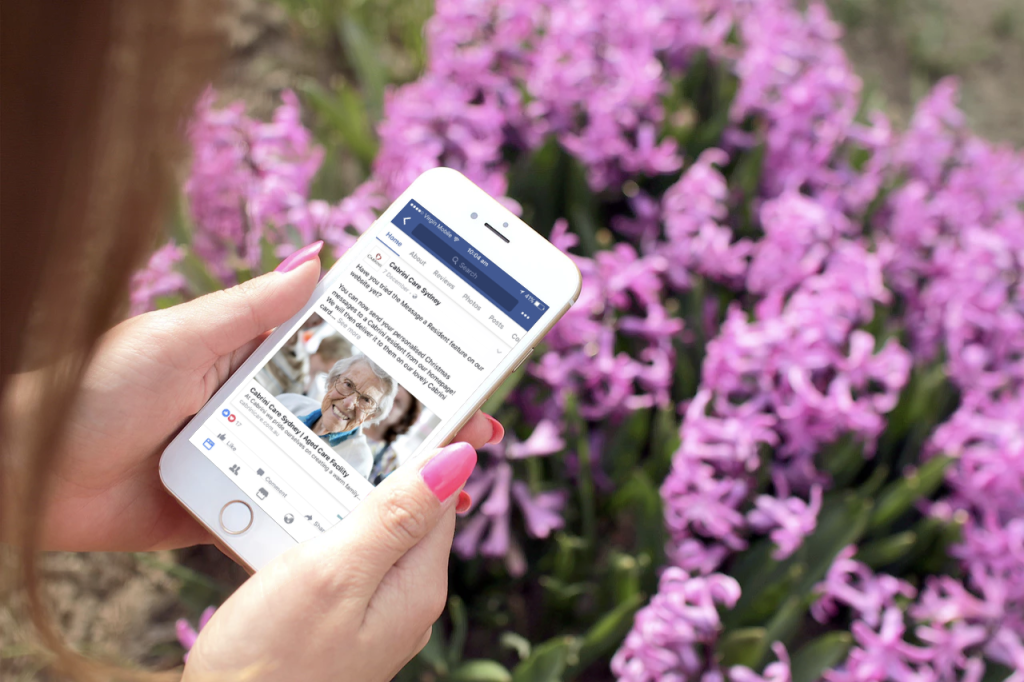 When it comes to the wellbeing of a loved one, people need to see that providers care about their residents, not only clinically, but also emotionally, intellectually and even spiritually. In Aged Care, communication is all about trust, credibility and connection. Here are some key points of advice to help providers communicate with potential customers in a deeper, more meaningful way:
1. Keep it human
Loved ones want to see quality of life, independence, happiness and laughter, with residents doing the things that make them happy. They want to see pictures and heartfelt messages, and don't care as much about numbers, facts and figures when picking an Aged Care home. Your branding should focus on the individuals in your community, so you should avoid using language that reduces the humanity of care. For example, it's makes a big difference to refer to residential care as a home, not a facility or institution. A home is a place people feel comfortable and in charge of their lifestyle, while a facility sounds cold and clinical. When it comes to communication, showing your human side is key.
2. Demonstrate your values
Your future residents are looking for certain values, like love, trust, respect and inclusion as part of their decision to choose you as their Aged Care provider. But it's not enough just to merely give these concepts a passing mention on your website, social media and brochures; you need to truly demonstrate them. The key to demonstrating your values is to show not tell: for example, providing plenty of pictures your values in practice and regularly communications via social media, and ongoing newsletters. By keeping residents' loved ones in the loop, you can demonstrate that you follow through on your values.
3. Cover their pain points
The decision to move into aged care can be an agonising struggle for many seniors and their loved ones. Often, the decision is accompanied by feelings of guilt, concerns over money, and confusion over extra services. It's imperative that you understand the pain points at the heart of your customer's decision-making process and that you do what you can to offer a solution. By making life easier for residents and their loved ones during such a crucial time in their lives, your Aged Care community will become the top choice.
4. Positive messaging
Positive messaging is crucial to communicating with an Aged Care audience, especially surrounding certain key areas. For example, loved ones and residents like to see positive messaging around community, 24-hour clinical care, exceptional comfort and great food. They also love to be reminded that they're worth it and that they deserve to be treated to a luxurious experience. By offering positive messaging around these areas, you're likely to trigger stronger feelings and attract more interest in your Aged Care community.
5. Consistency
Sending out a newsletter or doing a quick post to social media here and there is not going to cut it in 2019, as more and more people engage with brands over online channels. You need to be consistent and have an ongoing communications plan if you wish to see results from your marketing efforts. Aged Care brands that are consistent, and have a well-established social media presence, tend to have stronger and more engaged communities, and community is the heart of success in the Aged Care industry.
The team at Merryn Bourne Creative are Aged Care specialists. We solve business problems, providing organisations with the right approach to engage audiences and deliver the bottom-line results they're looking for. Whether you need to review your current marketing or start afresh, we will write and implement the strategy to increase your brand reputation, market attractiveness and the overall velocity of your sales. For more information, contact us today.