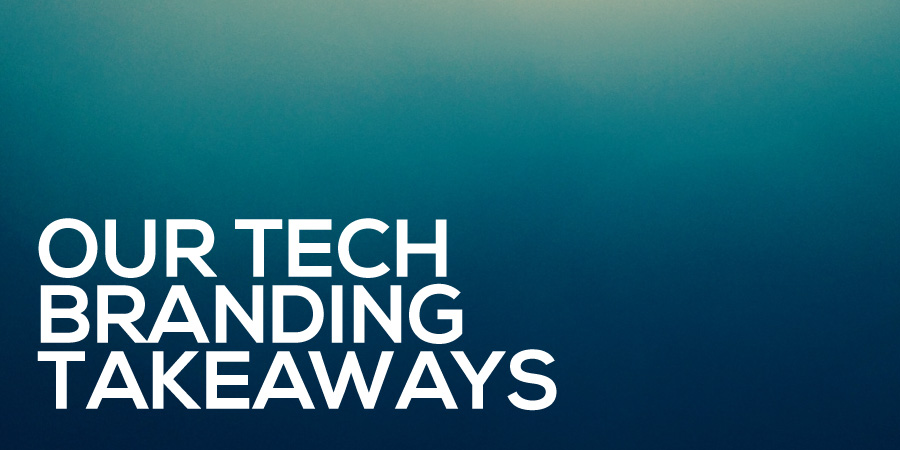 Technology companies all want to be the next big thing. Their products often seek to meet needs that consumers don't yet know they have. But a great idea is only the starting place: to stand out from the competition, they also have to show they're competent and capable of running a sustainable business.
A brand is a brand is a brand. And then, there are technology brands.
While other industries face new competitors, technology companies face disruptors – companies that completely alter the competitive landscape – game changers. It's a matter of survival. Technology companies that embrace their brand will elevate their value in the market and better position themselves for long-term success.
In a fast-changing industry full of fiercely competitive players, reliability is key. So it's no wonder that blue—which appears in 61% of logos from the top technology companies— is chosen as a staple color. What is compatible with cool blue? Clean white. It appears in over 40% of industry-leading logos.
Technology is all about innovation but, when it comes to colours, entrepreneurs shouldn't be afraid to think outside the blue and white box.
Modern

Masculine

Innovative

Different

Cutting edge

Freshness

Refreshment

Nature

Growth
Green is a dynamic, sustainable colour. NCIS wanted to be seen as different. It wanted to stand out from the other tech companies. We chose this colour for NCIS' logo because it's seen as modern and innovative, whilst also conveying sophistication and business acumen.
NCIS wanted it's brand personality trait to be unique, bold and different from all the other tech company logos. And, their logo design has had a huge effect on how consumers have viewed their brand.
Different colours can say different things about your brand, and will appeal to different customers. So where should you start? Let's break it down:
Determine your brand's personality.

Explore colour psychology

Analyse your competition
We can help you dig in to the data and psychology behind logo colour choices, and discover how colour is crucial to your customers, their choices, and ultimately your business.
It's time you use colour to position your brand for success.