But this isn't the only piece of evidence which proves it's too soon to contemplate the demise of email marketing. 59 per cent of B2B marketers say email is the most effective channel for generating revenue.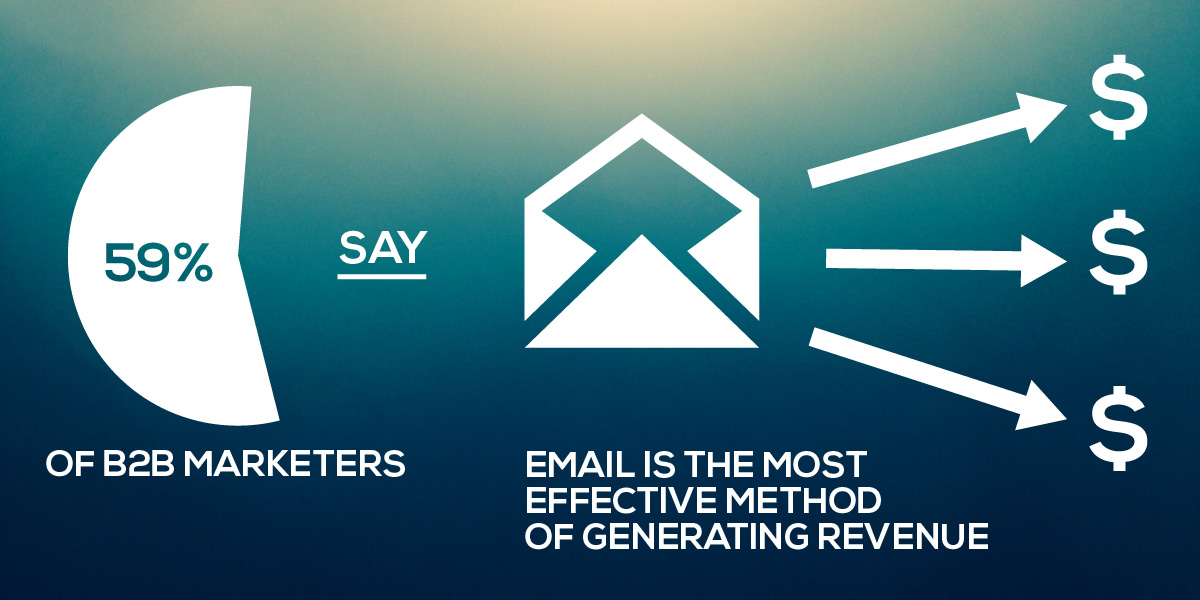 So, how can your business optimise its email opt-in rates?
For email campaigns to be successful, it's essential your business works at engaging and attracting subscribers. However, building a lengthy subscription list can be challenging, especially given the inevitability that customers are likely to unsubscribe down the track.
That's why, businesses need to implement marketing strategies that'll maximise their opt-ins so they can not only keep subscribers active, but also invite new subscribers in to grow their list.
But, before you kick start utilising email opt-ins, it's important to understand what your customer behaviour is like. For instance, you could track their social insights and be aware of their entire profile to make sure your email messaging is relevant and targeted.
Need some useful tips?
Here at Fish Tank Creative, we've compiled what we think to be some of the best practices for businesses when it comes to optimising their email opt-ins:
Identify your audience's preferences and deliver a form that actually helps your customers through the signup process

Provide your audience with an opt-in offer that is specific, valuable and easy to understand

Keep the form simple

If you want to include animation or add interactive elements, make sure they don't distract

Keep the copy clean and attractive

Make it easy to close the opt-in form

Keep the form optimised for mobile users in terms of its size, button placement and content

Make sure your form is placed in the right eye-path to attract conversion

Test a few opt-in forms and see which one works best for you

Make sure your opt-in forms carry your brand personality
We want your brand to stand out from the crowd. It's important when you come to designing and implementing your email opt-ins, that you make smart choices so your business is standing out for all the right (and not the wrong) reasons.  
So, if you want to make an effective sign-up form, this is what you should avoid when making an effective sign-up form:
Too many mandatory fields
Capturing information is good, but a lot of information makes visitors sceptical about how it will be utilised. Limit your form to a few fields, you can always use surveys to find out the rest.
Improper sizing for on-the-go subscribers
It's recommended when it comes to designing your opt-in form that you keep mobile visitors in mind. Improper sizing will jeopardise your user getting a great experience.
Problems exiting the form while viewing
Some opt-in forms are so bulky that they occupy the entire screen, while others are small to see where to exit them.
Note: If you design your pop-up so that it does cover the main content of your page you'll put your business at risk of being dropped down in Google's search rankings. This could potentially hinder your site's reach, and in turn, the overall success of your business. To avoid Google penalties, your business needs to ensure users have a positive browsing experience on portable devices.
For more information on how you can create beautiful email opt-ins as part of your business's overall marketing strategy, please get in contact with us.