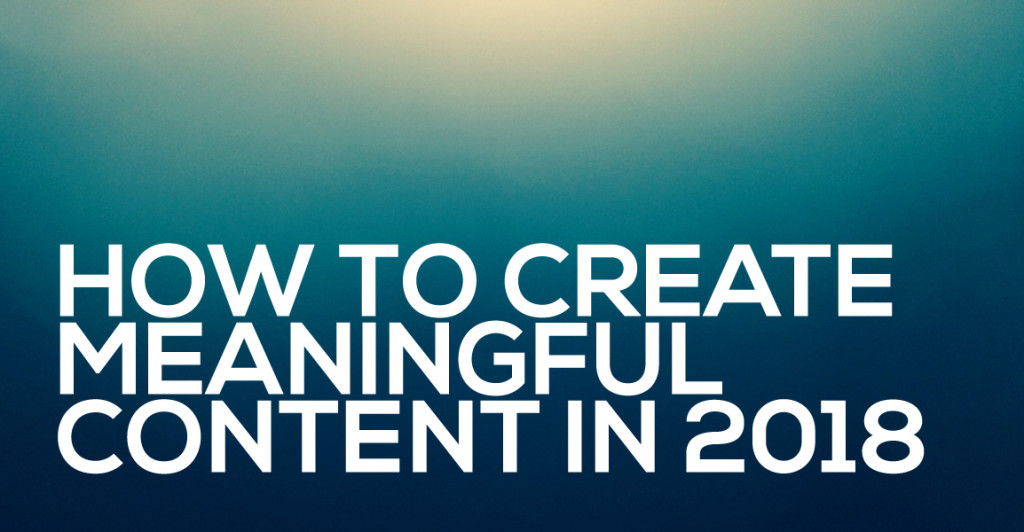 Studies increasingly show that creating engaging, helpful and consistent content results in higher overall retention and profit rates in the long term. This is because truly engaging your customers enhances brand recognition, likeability and community – the key ingredients for sales growth. If you're not investing in content, you should start now – experts predict that creating meaningful content will be vital to business success in 2018, with our economy becoming more digitalised and socially connected than ever before. Here are some tips to help you develop content that engages your customers:
Add value, don't just advertise
Many organisations produce content solely for advertising purposes, but this often comes at the detriment of building a real connection with your client. People tend to block out advertising material, or anything they deem to have too strong of a sales push. On the other hand, if your content is engaging, helpful and shows you really care about your product or service, your customers are far more likely to follow you, regularly interact with your material and even share it with their friends. If you're unsure whether your content is adding value, simply ask: 'If I were a customer, would I be truly interested in viewing this?' If the answer is no, it's probably time to reconsider the kind of material you're producing.
Know your audience
We live in an era of personalisation. It's essential to customise your content to ensure individuals only see the information they'll be interested in. If the option is available, why not tailor your message to specific individuals to ensure they get the most out of your communications? You can segment customers into groups that would benefit from a unique offering – for example, location, sector, purchase history, browsing habits or gender by reviewing the analytics data you already have about them. By feeling like your content has been tailored specifically to them, studies show that customers are much more likely to engage with you and become a part of your brand community.
Always be authentic
No longer do brands have to look authentic, but they also have to be authentic. Today's socially conscious and tech-savvy consumers expect the brands they endorse to be honest, transparent, deliver on their promises and to remain true to their identities. They are far more likely engage with content that speaks to human experiences, appears passionate about what they believe in and are willing to accept their faults. On the other hand, if these expectations aren't met, criticism can spread like wildfire across social networks, devastating your credibility. Remember, your credibility is one of your most valuable commodities, so use it wisely.
Need help developing a content strategy that motivates and excites? Merryn Bourne Creative can work closely with your brand to develop integrated marketing communications that generates real sales results. For more detailed information, contact us today.